"It was the best of times, it was the worst of times."
Charles Darwin had it right in the Tale of Two Cities. Although he was not referring to the return to school every fall, he very well could have been. Heading back to school is both a moment steeped in happy expectations as well as sadness that the lazy days of summer are quickly fading away. It is truly a double edged sword that calls for a keepsake to celebrate the event. Perhaps there is a special teacher, student or staff member that you would like to surprise this school season. Take a look at some of our wonderful "Back-to-School" gifts that can make the start to the year a happy one!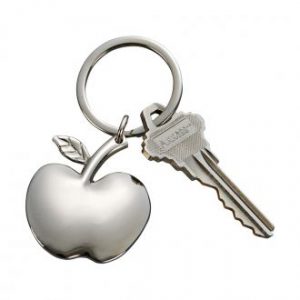 For that special teacher consider giving him/her the proverbial "apple a day" in the form of a beautiful key chain. The apple measures 3″ (including ring) x 1.5″ and the ring is about 1″ diameter. The apple can be engraved with a special message or monogram. Choose the initials of your new teacher or possibly the year that you are in his/her classroom to make it even more personal and special.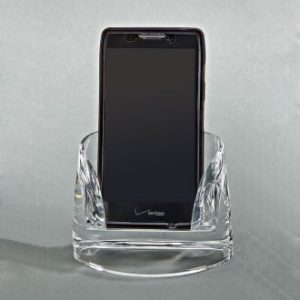 For the student who likes to stay organized at their homework desk try this phone stand. If your favorite student is always putting their phone down on a messy desk, this stand can help them from always being on the search for it. The stand also makes it easy for maintaining hands-free activity and holding the phone stable during Face time conversations. Make it even more unique by monogramming your students initials on the stand.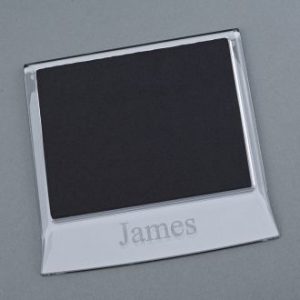 For the student, teacher or mom who finds themselves always on the laptop or desktop during the school-year, this mouse-pad can be not only stylish but also utilitarian. The pad measures 7.25″ x 7.25″ x .5″ and can be nicely monogrammed or personalized. It is acrylic so that means long lasting and easy to clean when messy hands eat while working on the computer.
Back-to-School doesn't need to be a gloomy occasion when gifts are involved. Let your favorite student, teacher or staff member know how much you care about them and start this year off right.