And in the end, it's not the years in your life that count.  It's the life in your years.
    Abraham Lincoln
As Abraham Lincoln once stated,  birthdays are a wonderful time to celebrate the "Life in someone's years."  Presents, a party and, of course, cake – what's not to love?  Most of us treasure picking out the perfect gift for friends, family or coworkers.  But some of us have that person in our lives that is just "Hard to Buy For."  Whether they already have it all or whether they are just too special to pick out just anything,  these people are just plain difficult to find that special gift that tells them what they mean to you.  
Here are just a few unique and memorable gift ideas for your loved ones that are on the "Hard to Buy For" list.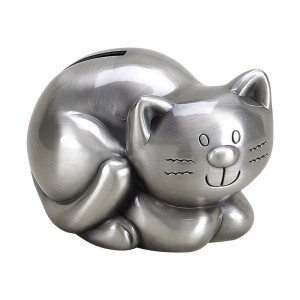 Cat lovers will be "purrfectly"  thrilled over this adorable Kitty Bank non-tarnish pewter.  Find a cute saying or engrave with the name of their cat to make it extra special.  Not only is this a charming little coin bank but it can be a great trinket to display and admire.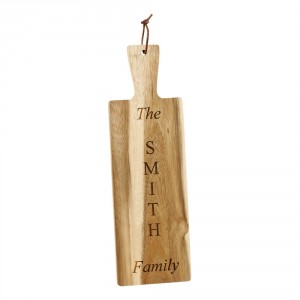 For the chefs or bakers in your life who literally have every kitchen tool and appliance they will ever need, try a Family Name Breadboard.  These beautiful acacia wood boards are practical and wonderful to display with the warm  warm brown and golden hues of the acacia wood.  This rare kitchen item can be a keepsake that lets the person know you cherish their love of cooking and that you thought of them.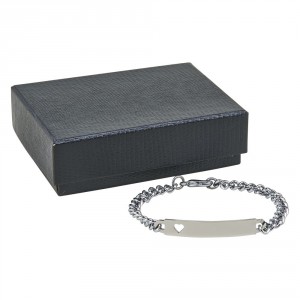 For that special person in your life whom you share inside jokes, common sayings, or just a camaraderie that can not be shown in an ordinary gift, think about the Heart Shaped Cutout Bracelet.  This stunning silver chain link bracelet has a tag that can be personalized with a quote, monogram or name to show the person exactly how much they mean to you.  
Creative Gifts Direct has numerous unique gifts for those "hard to Buy For"  friends, relatives or coworkers.  Look through our collection by occasion, product or recipient to find the perfect gift.