When we are young, handmade gifts are our best way to show our mom's how much we love and appreciate them. It can't help but come through in the time, thought, and effort we put into making something special with her in mind – even if it's just a painting, a small potted plant, or a homemade birdfeeder. As we grow older, handmade gifts give way to other thoughtful gestures – breakfast in bed, an afternoon for herself, fun family activities together (or maybe just day of togetherness with no complaints!). And then one day we move out on our own and we have to get a little more creative about how we express our appreciation. Creative Gifts Direct can help you find the perfect personalized gift for your mother that captures the sentiment of those handmade childhood gifts, or the thoughtful gestures of your youth.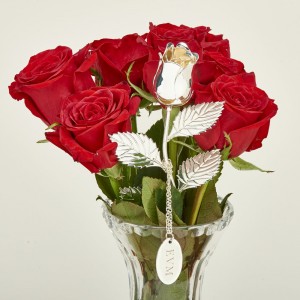 Flowers are always appreciated as a thoughtful Mother's Day gift – but why not take it up a notch this year? Personalize a silverplated long-stemmed rose with her name, initials, or other message and add it to the bouquet. Long after the other flowers have wilted and gone, your mom will have the personalized rose to remind her that you're thinking of her all the other days of the year.
Recapture the handmade sentiment by putting together a personalized photo album of family memories. Whether it's a collection of holiday portraits, candid snaps from family vacations, or a compilation of school photos, your mom will appreciate the time, thought, and effort that went into the creation of such a personalized gift. Add her name or other special details with our (always free) personalization. And if you're close enough to your mom, you can spend the day together reminiscing about family adventures (or misadventures)!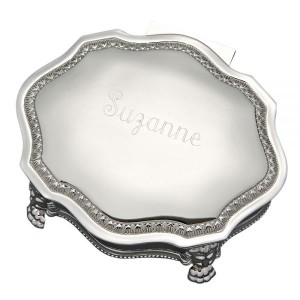 If your mom has allergies and bookshelves full of family photo albums, we still have tons of items that you can personalize and add a special touch to. An engraved jewelry box with a handwritten note inside. A bookmark personalized with her initials and stuck into one of your favorite novels that she's never read. Or, if you don't live close, maybe a personalized luggage tag and an invitation (or even tickets) to come visit you!
Whatever you do to celebrate Mother's Day, making a thoughtful gesture can be as easy as a special, personalized gift from Creative Gifts Direct! Shop our wide selection of Mother's Day gifts now!