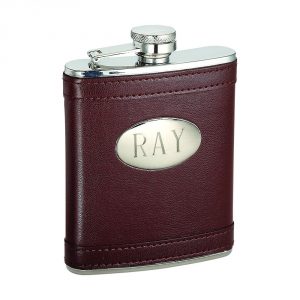 Whether it's a week of casual, comfortable trailer camping with family, a weekend telling ghost stories in the backyard, a week bunking in cabins with people you've just met, or an epic journey through challenging wilderness, spending time outdoors is great for creating lasting memories. So many of us have childhood memories of trips like these – experiences that shaped who we are today, that influence how we'll relate to our families for years to come.
Having the correct gear to see you safely through these outdoor adventures (like bug spray, a sleeping bag, or warm socks) is understandably crucial. But it's nearly as important to have a memento that reminds you of your once-in-a-lifetime experiences. Sending someone off on a journey with a thoughtful, personalized gift appropriate to the trip on which they're embarking is a great way to do that.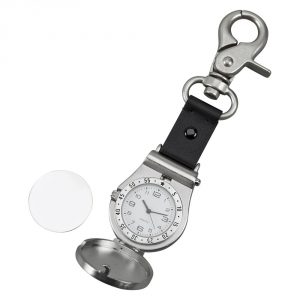 For the casual weekend camper, consider an engraved leatherette flask – something to keep the beverage of their choice close at hand. And clearly marked so no one sneaks off with it by mistake!
For the young scout headed off on a first camp cabin adventure, send them with a watch marked with their initials so that whenever they look at that watch while they're at camp they'll be reminded of you. And in the years to come, they'll instantly be transported back to the heady excitement of camp whenever they look at their memento.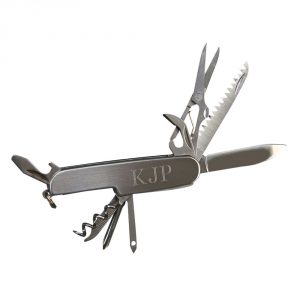 For the avid, intrepid adventurer (perhaps headed out for a months-long through hike of the Appalachian or Pacific Crest Trail), a personalized pocket knife with a host of handy tools or an engraved whistle for deterring inquisitive potential predators.
But however you commemorate a great outdoor adventure, personalization takes the thoughtfulness of your gift to the next level. Browse our entire selection of memory-making gifts now.