As the holiday season races toward us at what seems like lightening speed, it is easy to get caught up in the hustle-and-bustle of holiday shopping, holiday parties and the seemingly endless list of things to do. Don't forget about spending precious time with your loved ones and show them how much they really mean to you. To do this, you may be on the hunt for a unique and personal gift from the heart to let them know that, in the middle of all this holiday craziness, you were thinking of them. Creative Gifts has some special items meant for just this occasion.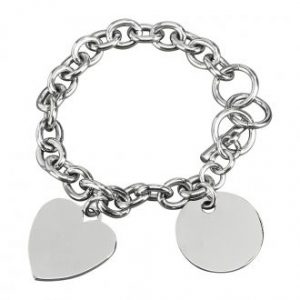 This beautiful stainless steel charm bracelet can send just the right message for someone near and dear to your heart from your mom, to your wife or maybe a special woman in your life. The bracelet comes with two charms that can be personalized with a message, date, or monogram to make the gift even more personal. With each special occasion or life event your gift can be added to with new charms.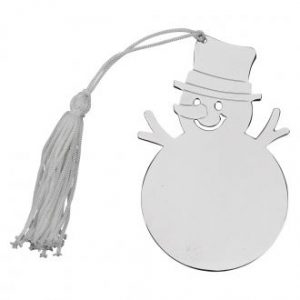 For many people decorating the tree is a time honored family tradition.  Many families have ornaments that mark special moments that they shared or adventures they went on together. Creative Gifts has a special line of bright, nickel plated ornaments to choose from. These ornaments can be personalized to denote a moment in time such as a baby's first Christmas, an engagement or a wedding date. The ornament options include: a snowman, snowflake, angel, bells, tree, Christmas stocking and many other options. Check out our online catalogue to see them all.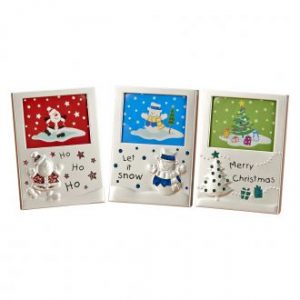 Do you have grandchildren you would like to show off or perhaps a vacation photos you would like to remember each year? This set of three holiday themed frames can be used as ornaments or can stand up on their own. One frame has a tree design with green accents and reads "Merry Christmas", the second frame has a Santa Claus design, red accents and reads "Ho Ho Ho," while the third frame has a snowman design and blue accents and reads "Let it snow."