Hard to believe that yet another year has come and gone. Nonetheless, here we are ready to start yet another year. The New Year promises to be an exciting one, and what better way to mark the occasion than to celebrate with friends and family? What's a party without food, spirits and, of course, fun party favors to ring in 2017 with style? Depending upon your style, theme or  budget, party favors can be a great treat for each guest. Pick a theme, style or just something fun and whimsical to delight your guests this new year.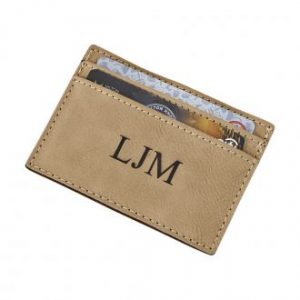 Many people wish for a better financial situation every new year. If you want to wish your party guests much fortune in the new year, perhaps a money clip or card case can give them luck as they begin 2017. This tan leatherette card case/money clip combo has three slots for your cards on one side and a money clip on the other side. You can add personalization to make it truly unique for each party goer.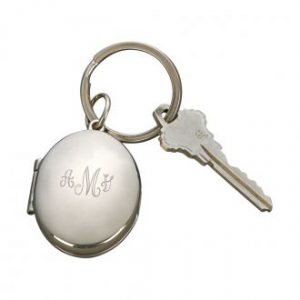 Perhaps you are going with a theme such as "Ring in the New Year"  where you present each guest with a personalized key ring that suits their personality and interests. We have many styles and shapes to choose from including: hearts,  a home, ovals, apples, angels, bottle openers, stars, a wrench, a grand piano, and a dog bone. One key ring that is very popular is the locket key ring that holds two mini pictures in a hinged oval compartment. Add a monogram and make it even more personal.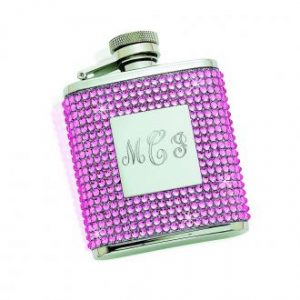 For the party revelers who want to remember kicking off the year with friends an engraved flask for their spirits will be a whimsical and fun gift. We offer several different styles and colors to suit each guest from black or brown leather to "bling-ed" out pink crystal flasks. Your best gal pals will remember this New Year's Eve with this darling pink crystal covered flask. The lid is hinged so that you won't lose or misplace it. In addition there is a space reserved for personalization to give it that special flair!