It is a huge milestone that most of us dream about – owning our own home. Whether the house is a newly-built construction or on a historical registry, every home and new homeowners deserve a gift to brighten their new home and celebrate this next chapter in their lives. Do you have a friend or family member who has taken the leap into homeownership and you want to celebrate with them? Finding the right gift may seem difficult, especially if you don't know what is needed in the kitchen, or even for entertaining, but we have lots of ideas that are useful for new homeowners, as well as personal.
Showing off a new home can bring much happiness. Many new homeowners enjoy entertaining and need all sorts of kitchenware to do so. Here is a Lazy Susan that is great for serving side dishes, appetizers, or finger foods during friendly get-togethers. This 15 inch Rubberwood tray is a light-colored hardwood that shows beautiful during any entertainment event.  
If the new homeowners are dreaming of hosting family dinners and holidays around a roast dinner or a turkey, this carving set may be a perfect gift that will last for years. This stainless steel carving knife (12.25") and fork (12..25″) set features smooth, stainless steel, easy-to-grip handles and includes a black box with silver colored dual metal hinge-and-clasp closure. Cherish every holiday meal with this carving set.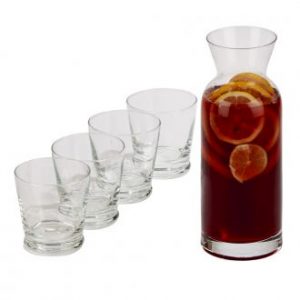 What's a housewarming without drinks? The new homeowners will love this 5 piece carafe set that includes 4 matching glasses and a beautiful glass carafe, perfect for a favorite beverage. Add a monogram or initials to make this set even more personal and one that will be used and cherished for years to come.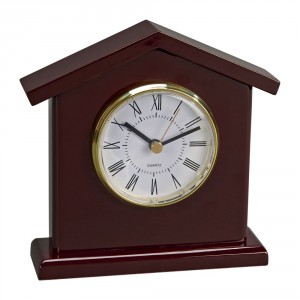 Commemorate this special day of finding the perfect home with this Wood Tower Shaped Clock. The wood has a rich, piano finish to go along with the gold accented face. The front of the clock features an area measuring 4.75″ x 1″, which would be ideal for optional laser engraving to put the date of the home or street address so they remember the day they bought their dream home.