Who doesn't love a party? Whether you are celebrating a milestone birthday, special anniversary, retirement, or welcoming a newborn, a party is a perfect time to give a gift that says you care. If you're struggling to come up with the right gift for a "hard to buy for" family member or friend, we have ideas to help you. 
We love gifts that have a personal meaning or message for the recipient. Take a look at our personalized gifts that can be a keepsake that will be cherished for years. Here are some of our favorite gifts for whatever party you have been invited to this season. 
Golf Tool Kit 
If the special person in your life is a golf enthusiast, then this personally engraved tool kit may make the ideal gift for a birthday or retirement party. Give them something they can use that is also sharp looking hanging off their keys or god bag. This stainless steel tool kit includes a knife blade, cleat tightener, divot repair tool, brush, and ball marker.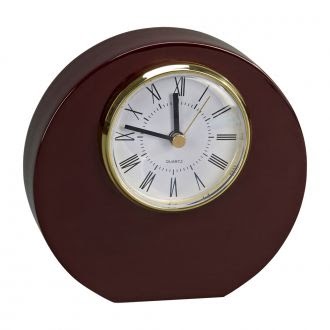 Round Wood Clock with Piano Finish 
This beautiful wood clock would make a gorgeous addition to a mantle, desk, or shelf in a new home, office, or bedroom. No matter what you are celebrating, this gift is truly "timeless." The front of the clock features an area measuring 2″ x 4″, which would be ideal for optional laser engraving of a favorite saying, date, or name. 
Luggage Tags 
For the traveler who is throwing a "Bon Voyage" party, a set of luggage tags would be a practical and eye catching keepsake. Not only will the monogramming take the hassle out of identifying luggage pieces after a long flight, but the look is professional and good looking. Check out our other pieces such as our card carrying cases or money clips that come in the same tan leatherette. A full set in the same style will make for one happy traveler. 
Search our gifts by occasion, special event or even by who is the recipient. We have so many new items and sale items, you are sure to find something you will love giving as much as they will love getting.